Lugana Aristocratico is an extremely elegant white wine.
Crafted with Turbiana grapes in the South part of the area of Lake Garda, it presents fruity and floral aromas with delicate notes of white flowers and hints of apricot and almond. It is also savory and persistent.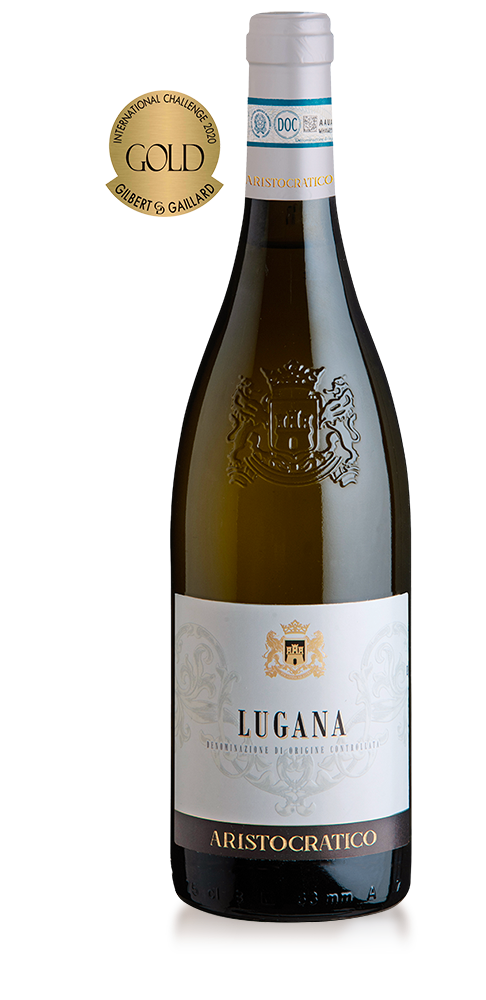 Aristocratico Lugana
Wine Information
Aristocratico wines boast a great collection of prizes and medals. Learn about all the awards Aristocratico Lugana.
2021
BERLINER WEIN TROPHY
GOLD
2021
GILBERT & GAILLARD
GOLD
Discover all our awarded wines
Discover Aristocratico
Wine Range
The Aristocratico collection stands out for refinement and great class. Its red wines tell the story of a terroir which is the essence of Italian autochthonous varietals.
Are you interested in Aristocratico Lugana?
Get in touch with us and we will give you all the information you need