Luna di Luna
Pinot Grigio
Pinot Grigio delle Venezie DOC
Fresh and crisp, Luna di Luna Pinot Grigio is the beautiful expression of what the Delle Venezie region has to offer. This straw yellow italian wine, kept in the peculiar bright blue bottle, has delicate aromas of tropical fruit and a persistent yet pleasant finish.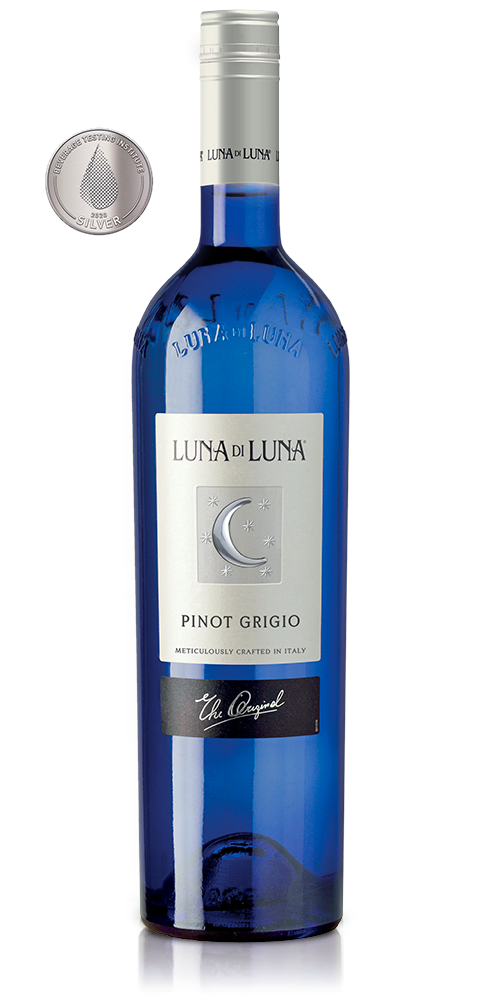 Luna di Luna
Pinot Grigio
Wine Information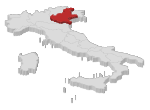 COLOR
pale straw yellow with greenish highlights
BOUQUET
intense, with fruit notes of apple
TASTE
harmonic, fresh, pleasingly crisp
LUNA di LUNA PINOT GRIGIO BOASTS A GREAT COLLECTION OF PRIZES AND MEDALS. LEARN ABOUT THE AWARDS IT RECEIVED OVER THE YEARS.
2020
TASTINGS.COM THE BEVERAGE TESTING INSTITUTE
SILVER - 85 points
Discover all our awarded wines
Discover Luna di Luna
Wine Range
Thanks to pleasant and high quality italian wines, Luna di Luna is a well-known and appreciated brand all over the world. Inside bright and colorful bottles only the best grapes of Italy.
Find out some of the other Pinot grigio Enoitalia has to offer.
Are you interested in Luna di Luna Pinot Grigio?
Get in touch with us and we will give you all the information you need