The moment of Rosé wines has come. With the characteristics and qualities of red and white wines, it is the perfect partner for any occasion, as well as for moments of conviviality and relaxation.
Rosé is especially chosen for its versatility and its audience is vast and varied. The success found in particular among young people makes the so-called pink labels a real phenomenon on the rise, on which to bet.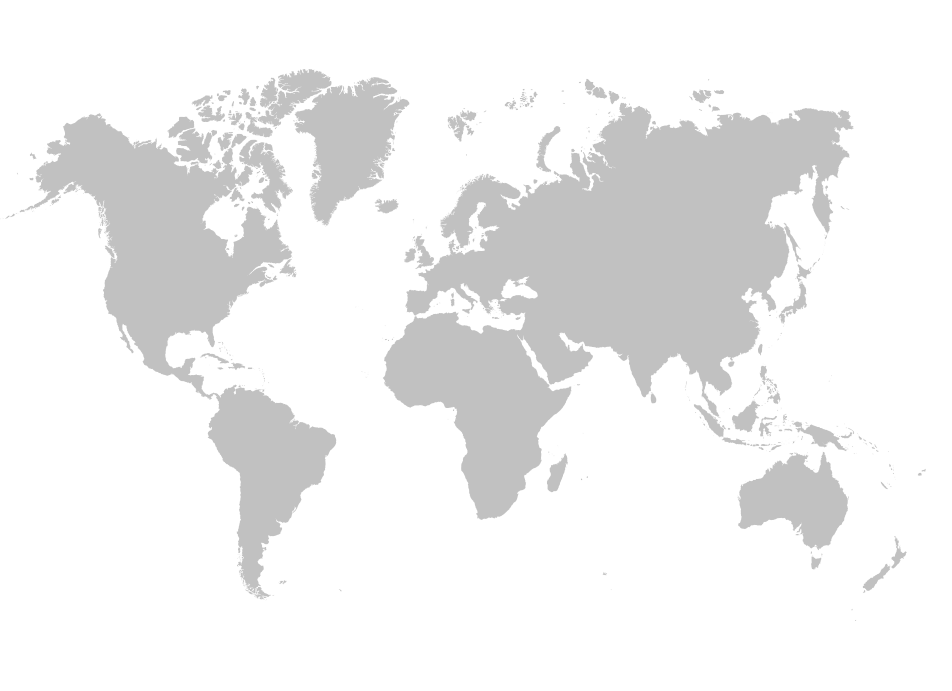 Rosé wine on the international market
The great success of the Rosé wines definitely comes from the country where they are protagonists of excellence: France.
In addition to being important producers, the French are also great consumers (31% in 2018), a phenomenon that is constantly growing. The most significant data regarding consumption, however, comes from the USA, with a + 23.3% recorded in 2019 and is showing significant growth also during first quarter of 2022.
Italy represents the fifth market in the world for rosé wines with a consumption of 13% of the total (Euromonitor International data), preceded by the United States (17%) and Spain (15%). Italy is also establishing itself as one of the main producers of Rosé wines, with about 7% of world production.
It is therefore a market with multiple opportunities, which can represent a real world driver, given the very encouraging consumption figures, especially in terms of export. In this market, Spain leads the way with 42%, displacing France, which is penalized by strong domestic consumption (14% of bottled wine).
Raising the concept of Made in Italy in the Rosé wine category is certainly a win win, given the strong demand globally. Italian labels would certainly be among the first choices, thanks to the manifesto of excellence that our country can claim.
7
ITALIAN PRODUCTION OF ROSÉ WINES
A thousand shades of Rosé
Rosé wines are made exclusively with red varietals (the best known are Pinot Nero Altoatesino, Corvina, Groppello and Montepulciano) or blended with white grapes (Glera, Pinot Grigio coppery and many others) during maceration.
The final color of the wine can have different shades of pink: pale pink, pale salmon, deep pink. Color and organoleptic properties derive from some substances present in the skin of the grape and from the winemaking process, which involves very short contact with the musts, enough to make sure that aromas and colors are absorbed in the right way, while moderating the presence of tannins.
From this perfect combination, Rosé wine comes to life: a wine that is apparently simple and light, which however very interesting. Based on the type of production, still, sparkling, passito or sparkling rosé wines are very distinctive.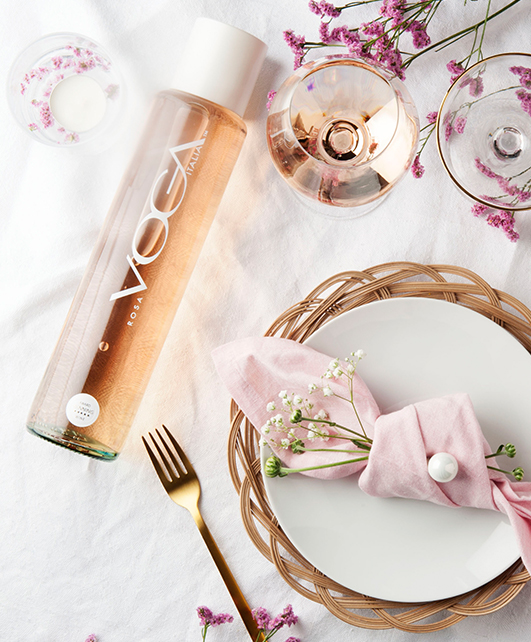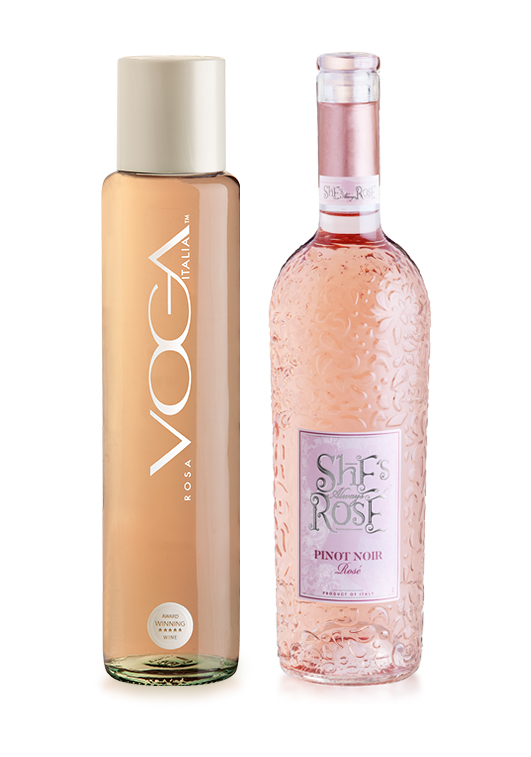 We have selected the best grapes to create two lines of Rosé wines with unique characteristics: Voga Italia, Vitis Nostra and She's Always Rosè.
Do you want to know more about Rosé wines? Get in touch with us and we will give you all the information you need.