Vite Mia Organic Primitivo Negroamaro

Vite Mia Primitivo Negroamaro is a structured and persistent organic red wine, with aromas of fruit, spices and jam. It is crafted with Primitivo (Zinfandel) and Negroamaro del Salento grapes, which grow on a land kissed by the sun and sea breezes. There farmers has always employed the alberello method, a vine training system which allows the plant to absorb all the nutrients and produce excellent fruit.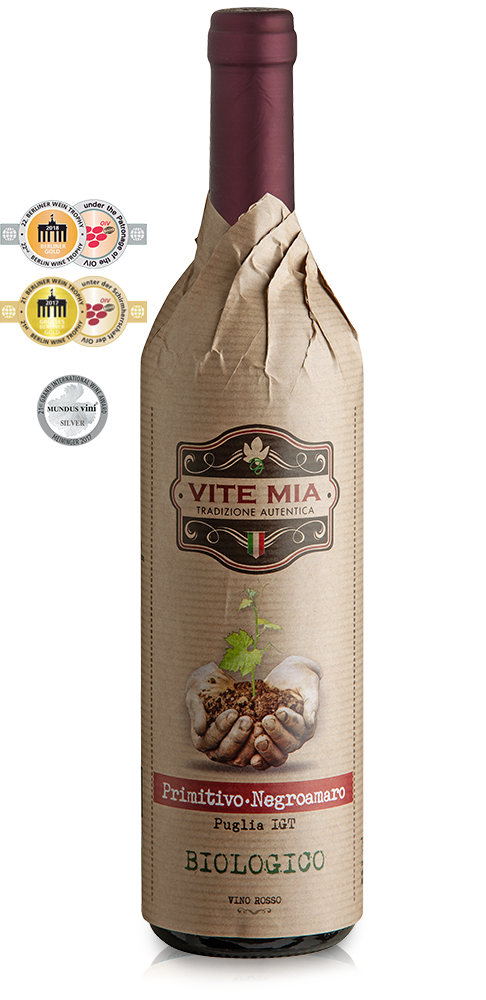 Vite Mia
Primitivo Negroamaro
Wine Information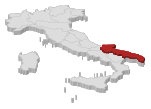 GRAPES
Primitivo (Zinfandel), Negroamaro
TYPE
Red wine, Organic wine
BOUQUET
red fruit with delicate hints of ripe cherry
TASTE
mouth filling and well balanced sweetness and acidity
Vite Mia wines boast a great collection of prizes and medals. Find out which prizes Vite Mia Primitivo Negroamaro has received over the years.
2019
BERLINER WEIN TROPHY
GOLD
2018
BERLINER WEIN TROPHY
GOLD
2017
BERLINER WEIN TROPHY
GOLD
Discover all our awarded wines
Discover Vite Mia
Wine Range
Vite Mia wines lead us to discover the most authentic winemakers of Italy, still tied to a farming process that respects both the territory and tradition.
Find out some of the other Organic wines Enoitalia has to offer.
Are you interested in Vite Mia organic Primitivo Negroamaro?
Get in touch with us and we will give you all the information you need