Aristocratico Ripasso in an exceptional red wine obtained from the maceration of the Valpolicella wine on the dried grape skins of Amarone. It comes from a magnificent land located between Verona and Garda Lake, a terroir which has a long established tradition for distinctive wines. Thanks to the Ripasso method, this wine has a better structure and lower acidity. The bouquet is characterized by ripe red fruit and spices.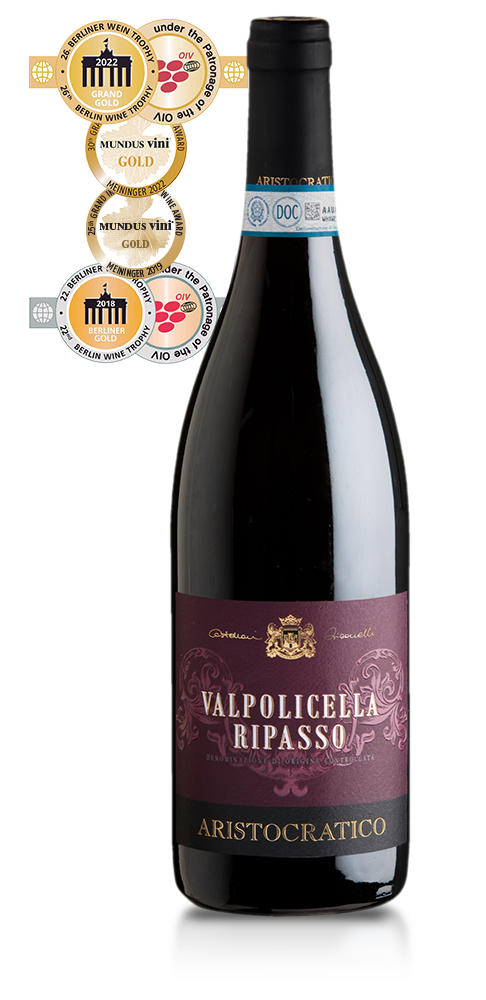 Aristocratico Ripasso
Wine Information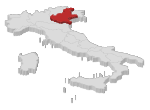 GRAPES
Corvina, Rondinella, Corvinone
COLOR
Ruby red with purple hues
BOUQUET
complex with notes of violet and spices, ripe red fruits such as raspberries and cherries
TASTE
round with good structure, notes of fruit and spiciness
Aristocratico wines boast a great collection of prizes and medals. Learn about the awards Aristocratico Valpolicella Ripasso DOC has received this years.
2022
BERLINER WEIN TROPHY
GOLD
2022
MUNDUS VINI SPRING
GOLD
2020
BERLINER WEIN TROPHY
GOLD
2020
GILBERT & GAILLARD
GOLD
2018
ASIA WINE TROPHY
GOLD
2018
BERLINER WINE TROPHY
GOLD
Discover all our awarded wines
Discover Aristocratico
Wine Range
The Aristocratico collection stands out for refinement and great class. Its red wines tell the story of a terroir which is the essence of Italian autochthonous varietals.
Are you interested in Aristocratico Ripasso red wine?
Get in touch with us and we will give you all the information you need