Emporium Appassimento is a red wine crafted with Primitivo (Zinfandel) and Negramaro grapes, two indigenous varietals which grow in the land of Salento in Italy. It pays homage to an old century winemaking method that was widely practiced throughout Mediterranean countries and little changed since ancient times. During harvest, the best grapes are selected to remain on the vine for an extended period, until each grape is dried out concentrating its taste and aromas of ripe fruit, spices and tobacco.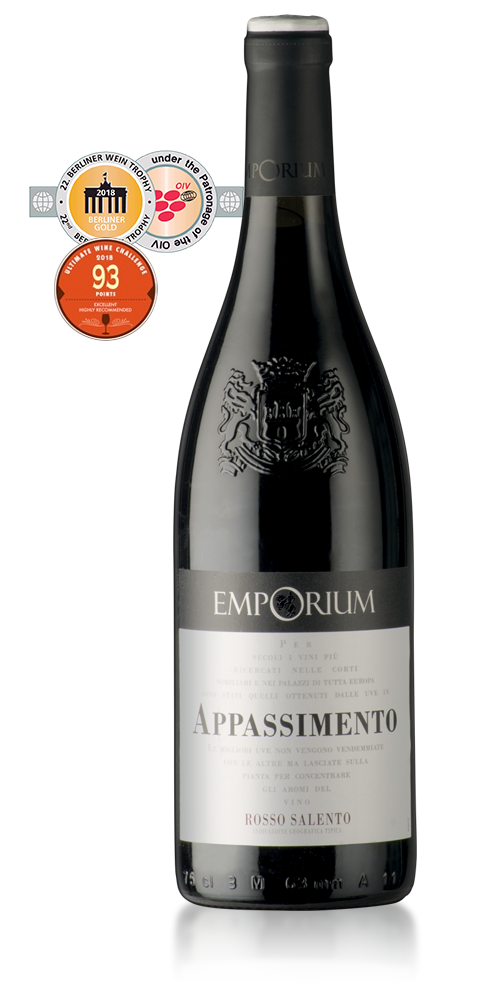 Emporium Appassimento
Wine Information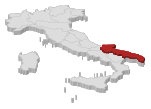 GRAPES
Primitivo (Zinfandel), Negroamaro
BOUQUET
intense bouquet, with notes of ripe fruit and jam
TASTE
full bodied with smooth tannins and long lasting with a hint of cherry jam
Discover the range
Emporium
Structured and bold, Emporium wines express both the richness and the simplicity of the Apulian terroir, where they are crafted.
Are you interested in Emporium Appassimento red wine?
Get in touch with us and we will give you all the information you need